Flytrex today announced the expansion of its drone delivery service in Fayetteville, North Carolina, following approval by the Federal Aviation Administration (FAA). The newly granted waiver permits Flytrex to operate its drone system above people, allowing for the largest-scale backyard drone deliveries of goods known to date. Deliveries will be made in cooperation with long-time partner Causey Aviation Unmanned as part of the waiver, offering food, drinks and other goods to thousands of eligible households in the area who can opt-in to the service. Flytrex will conduct all flights within line of sight, maintaining the highest safety standards.
Households will be able to purchase a wide variety of goods from the neighborhood Walmart store as well as local restaurants and cafes. Orders are placed using the Flytrex app, which updates customers regarding their order status along the route until the package is lowered by wire safely into their backyard.
"The FAA approval is important to expanding on-demand drone delivery throughout the US in compliance with the highest possible safety standards," said Yariv Bash, Co-Founder and CEO of Flytrex. "Through this expansion, we will be able to glean valuable insight into usage and customer preferences, allowing us to further tailor our offering to meet consumer needs. With the ongoing help of the FAA, drone delivery will soon become the rule rather than the exception."
In September 2020, a benchmark pilot project between Flytrex and Walmart was announced to bring backyard drone delivery to Fayetteville. The pilot is aimed at exploring how drones can deliver items from the Walmart store to customers in a way that's convenient, fast and safe – from picking and packing to takeoff and arrival. The expansion will enable a larger number of homes to enjoy the on-demand drone delivery service in Fayetteville, NC.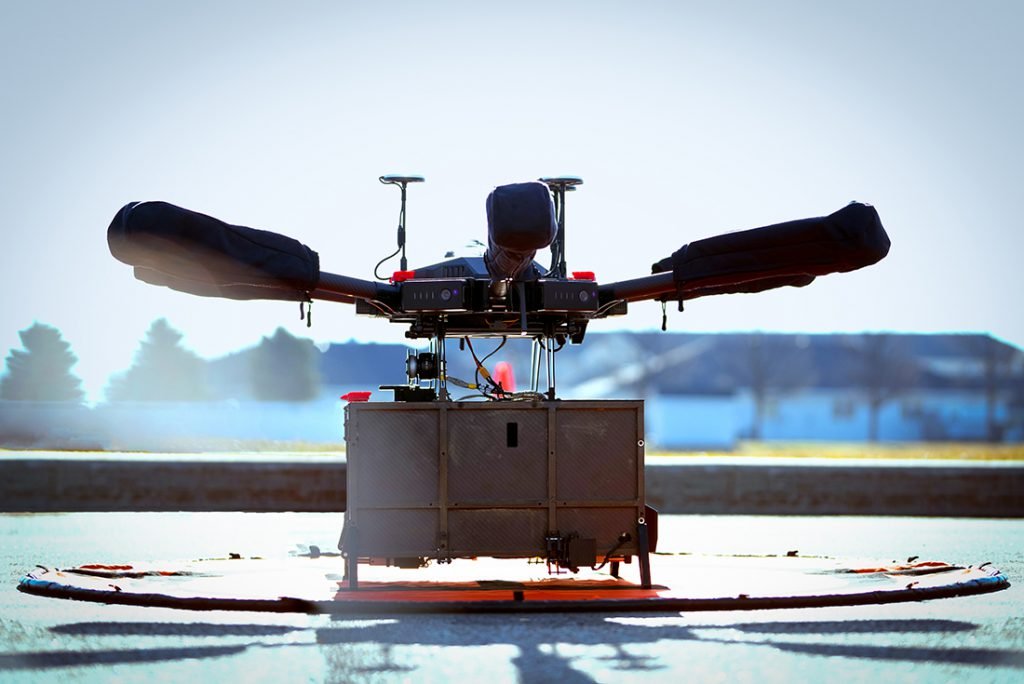 "Flytrex shares our passion and commitment to bringing the immense benefits of unmanned aerial delivery to the public, responsibly and safely," said Jeff Causey, Founder and CEO of Causey Aviation Unmanned. "We are thrilled to announce this benchmark approval with them, and to continue providing swift and safe deliveries to an expanding number of households in North Carolina, and beyond."
Flytrex participated in the Federal Aviation Administration's UAS Integration Pilot Program (IPP) from 2018 to 2020, and chose to continue with the FAA's subsequent initiative, BEYOND, to work with the North Carolina Department of Transportation (NCDOT) as well as the Kansas Department of Transportation (KDOT) and the North Dakota Department of Transportation (NDDOT) to help tackle the remaining challenges of UAS integration.
"Being First in Flight, North Carolina is renowned for its contribution to aviation history. Today, we continue that illustrious record by contributing to unmanned aviation history," said Bobby Walston, NCDOT's Aviation Director. "In working with our UAS partners over the past several years, we've seen the impressive advances these companies have made spearheading on-demand drone delivery in the US, and this latest groundbreaking approval is another milestone in that journey."