Rebecca Lutte, Ph.D., an associate professor at the University of Nebraska at Omaha (UNO) Aviation Institute, was awarded the Ninety-Nines Award of Achievement for Contributions to Aviation.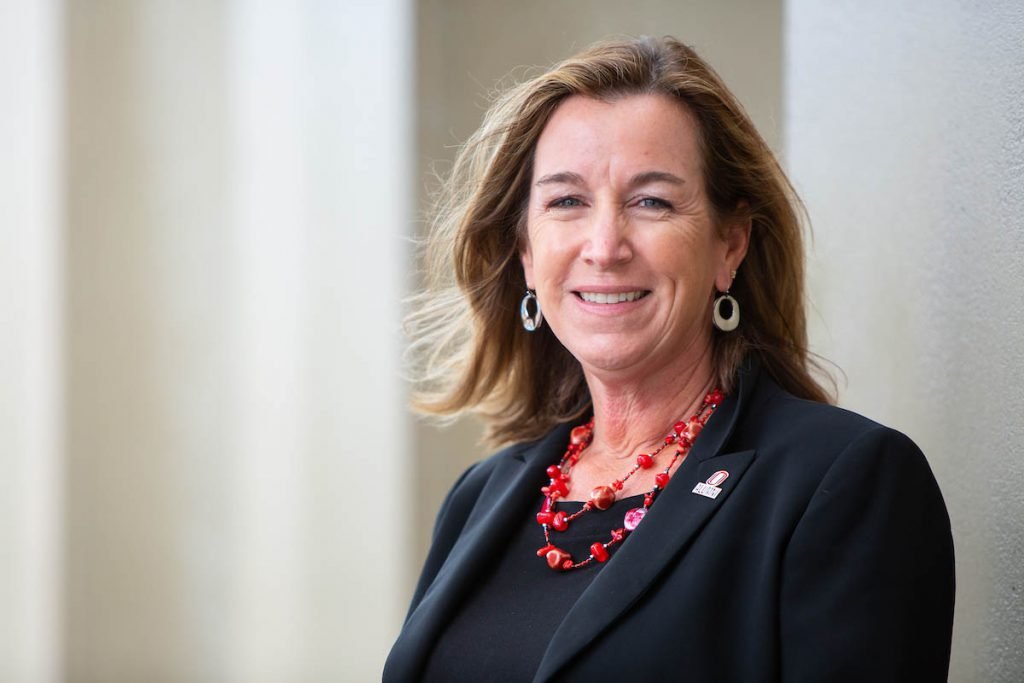 Ninety-Nines officially announced Lutte's award on Saturday, July 10. She received the Award of Achievement for Contributions to Aviation in recognition of her extensive and excellent research focused on aviation workforce development and the outreach, recruitment and retention of women in aviation.
Scott Tarry, Ph.D., director and professor within UNO's Aviation Institute, congratulated her for being recognized for her outstanding achievements.
"Dr. Lutte's passion for broadening participation in aviation and her commitment to rigorous research in this area have positioned her as a leading voice in what is now an important national conversation," Tarry said. "We are thrilled to see her recognized by the 99s and honored to count her as a member of our faculty at UNO."
As a longtime member of the Ninety-Nines, Lutte is grateful to be awarded by an organization that focuses on encouraging and supporting women pilots.
"I am honored to receive this award from the Ninety-Nines," Lutte said. "I am grateful to have the opportunity to contribute to efforts for achieving broader representation in our industry."
Lutte has a strong track record of work dedicated to promoting the recruitment and retention of women in the field of aviation. She was appointed to the FAA Women in Aviation Advisory Board (WIAAB), which is preparing recommendations to the FAA for the advancement of women in aviation.
One of Lutte's responsibilities as a member of the WIAAB is to help compile a report on industry trends and supportive efforts impacting the number of women pursuing careers in aviation. Her 2019 research found that women are underrepresented in many areas of aviation, including as pilots, positions in technical operations, and leadership positions within airlines.
The U.S. House of Representatives also recognized Lutte's research and expertise as she was asked to appear before the Congressional Committee on Transportation and Infrastructure's Aviation Subcommittee. She provided insight as a witness during a hearing focused on "Bridging the Gap: Improving Diversity and Inclusion in the U.S. Aviation Workforce." In a release, Tennessee Congressman Steve Cohen shared that some of his takeaways included learning that fewer than 5 percent of airline pilots are women, only 3.4 percent of airline pilots are Black, and fewer than 0.5 percent of airline pilots are Black women.
The Ninety-Nines International Organization of Women Pilots is an organization that promotes the advancement of women in aviation through education, scholarships, and mutual support while honoring their unique history and sharing their passion for flight.