The Airport Consultants Council (ACC) has announced the election of Jennie Santoro, Northwest Regional Aviation Leader and a Project Director, Gensler, as the Chair of the 2023 ACC Board of Directors. Jennie assumed the position during the 44th ACC Annual Conference.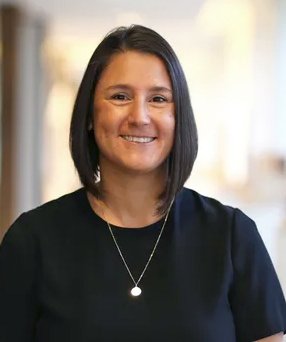 Santoro, AIA, NCARB is an aviation industry leader and licensed architect with 15 years' experience in terminal planning and design. At her position at Gensler, Jennie leverages her extensive experience collaborating with contractors and a variety of stakeholders to lead the office's strategic efforts in aviation architecture and design. She has contributed to and led design and delivery for some of the largest and most complex terminal projects in the nation, including LAX Terminals 7 & 8 Redevelopment, SAN Terminal 2 West Expansion, SFO Harvey Milk Terminal 1, and MCO South Terminal C – a multi-billion-dollar greenfield terminal complex that recently opened in Orlando, Florida.
Jennie's previous leadership with ACC includes serving on the inaugural Board of the ACC Foundation and as the Chair of Young Professionals (YP) Committee where she created the program for YP regional meetups. She received the ACC Board of Directors Chair Award as one of the leaders that developed the YP program and was named a "Top 40 Under 40" award recipient by Airport Business Magazine for her academic, professional, and community achievements.
Jennie earned a Master and Bachelor of Architecture from the Catholic University of America, School of Architecture and Planning, in Washington, D.C. Jennie has a passion for mentoring and supporting the development of professionals in the industry. She's spoken at conferences and authored articles on topics of mentorship and the multi-generational workforce. Jennie serves as an Airport Cooperative Research Program (ACRP) panelist for the research project 'Cultivating Talent in the Airport Environment.' She mentored with ACE (Architecture Construction Engineering) Mentorship Program of America in Seattle, Los Angeles, and San Diego affiliates; AIA (American Institute of Architects) Los Angeles Chapter; and at GALA (Girls Academic Leadership Academy), an all-girls public STEM middle and high school in Los Angeles.
Others who will be serving on the 2023 ACC board are as follows:
VICE CHAIR – Damon Smith, Mead & Hunt
SECRETARY/TREASURER – Nicholas O. Ryan, RS&H
IMMEDIATE PAST BOARD CHAIR – Dwight H. Pullen Jr., AECOM
BOARD OF DIRECTORS
Fin Bonset, VHB, Pam Keidel-Adams, Kimley-Horn & Associates, Sri Kumar, Connico, Tom Mochty, Woolpert, Chad Nixon, McFarland-Johnson, Inc., Kaly Queiroz, Jacobs, Carrie Schaeffer, Swinerton, Mae Whiteside, CKL Engineers, Julie Wienberg, HNTB Corporation