U.S. Department of Transportation (DOT) Secretary Elaine L. Chao has announced the appointment of 22 members to DOT's new Safety Oversight and Certification Advisory Committee (SOCAC).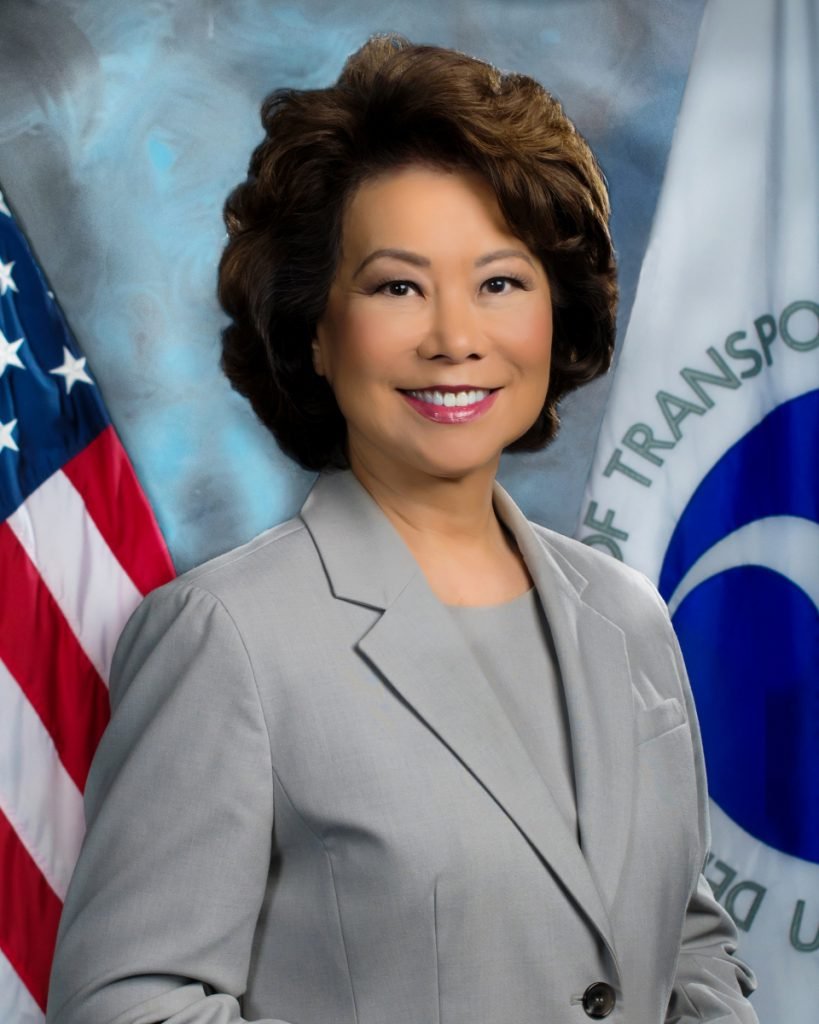 "The committee's input will help the Department ensure that the FAA remains the world's leader in aviation safety," said Secretary Elaine L. Chao.
The SOCAC was created by the FAA (Federal Aviation Administration) Reauthorization Act of 2018. The committee will provide advice to the Secretary of Transportation regarding issues facing the aviation community related to FAA safety oversight and certification programs. These include aircraft and flight standards certification processes, oversight of safety management systems, risk-based oversight efforts, and utilization of delegation and designation authorities.
The SOCAC consists of twenty voting members representing stakeholders across the aviation field and two non-voting FAA members. Members are appointed to 2-year terms. The FAA Administrator will also serve on the committee as a voting member.
The following individuals are being appointed as voting members to the SOCAC:
Chairperson: William Ayer, Board of Directors Member, National Business Aviation Association
Jason Dickstein, President, Modification and Replacement Parts Association
Daniel Eigenbrode, Vice President, Pratt and Whitney's Engine Development Programs
Eric Fanning, President and Chief Executive Officer, Aerospace Industries Association
Chris Jackman, Certification Program Manager, Wing Aviation LLC
Paul La Pietra, Senior Engineering Director and ODA Lead Administrator, Honeywell Aerospace
John Laughter, Senior Vice President, Corporate Safety, Security and Compliance, Delta Air Lines, Inc
Shelly Lesikar deZevallos, President, West Houston Airport Corporation
Sarah MacLeod, Executive Director, Aeronautical Repair Station Association
Colin Miller, Senior Vice President. Innovation, Engineering and Flight, Gulfstream Aerospace
Bradley Mottier, Vice President and General Manager, GE Aviation
Timothy Obitts, Chief Operating Office and General Counsel, National Air Transportation Association
Beth Pasztor, Vice President, Safety, Security and Compliance, Boeing Commercial Airplanes
Michael Perrone, National President, Professional Aviation Safety Specialists, AFL-CIO
Michael Quiello, Vice President, Corporate Safety, United Airlines
Gregory Shoemaker, Policy Counsel, National Air Traffic Controllers Association
Alan Stolzer, Dean, College of Aviation. Embry-Riddle Aeronautical University
Phillip Straub, Executive Vice President, Managing Director, Aviation Division. Garmin International, Inc.
Michael Thacker, Executive Vice President, Technology and Innovation. Bell/Textron Aviation
Matthew Zuccaro, President and Chief Executive Officer, Helicopter Association International
The following individuals are being appointed as non-voting members to the SOCAC:
Bob Busto, Manager, Central Manufacturing Inspection Office Branch, Aircraft Certification Service, FAA
Robert Duffer, Senior Technical Liaison, Flight Standards Service, Office of Safely Standards, FAA