The North Dakota Aviation Hall of Fame committee has announced that Rodney Schaaf of Bowman, North Dakota has been selected for induction into the state's Aviation Hall of Fame. Schaaf will join the prestigious aviation hall of fame group that currently includes 47 other individuals who have all had a significant impact to the growth, development, and promotion of aviation in North Dakota.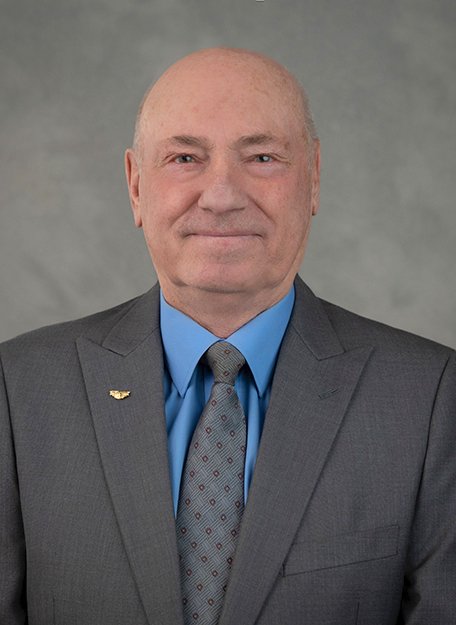 Rodney B. Schaaf was born July 20th, 1950, in Hettinger, North Dakota. After graduating from Bowman High School in 1968, he attended NDSU and joined the Reserve Officer Training Corps. Following his graduation in 1972, Schaaf joined the Air Force was assigned to pilot training where was named a Distinguished Pilot Graduate with a top 10 standing within the class.
Schaaf's first military assignment sent him to the Grand Forks Air Base as a KC-135 flight crew member. Flying KC-135 missions involved completing in-flight refueling and passenger airlift operations worldwide, taking him from North Dakota to Alaska, Spain, England, Hawaii, Guam, Japan, and Korea. During his military service, he achieved the rank of Captain. His missions included refueling aircraft returning from the skies over Vietnam during the conflict. He also acted in the commander role for formation flights of up to six KC-135 tanker aircraft refueling 4 fighters per tanker, moving 30 aircraft to different military bases.
Following his honorable discharge from the Air Force in 1978, Schaaf was hired as a pilot for Delta Airlines and continued a successful career through his retirement in 2004. As a Delta pilot, he flew the Boeing 727, 737, 757,767 and MD82 airliners.
Schaaf has been an active member of the North Dakota aviation community throughout his life. In 2012, he became the fourth pilot to complete the state's Passport Program, where he flew to all 89 public-use airports in North Dakota. Schaaf has also assisted many others in their completion of this achievement as he believes in the importance of the program and how it allows people to interact with the aviation community across North Dakota. Schaaf also continually advocates for youth aviation education and development. Throughout the years, he has actively participated in many different aviation related events within North Dakota, as well as Oshkosh, and Sun in Fun.
Schaaf was also appointed to serve on the Bowman County Airport Authority in 2007 and he acted as the chairman of the board for over a decade. In this role, he was the primary liaison between the Bowman Airport and the county, state, and federal agencies. Through his involvement at the airport, he also helped to coordinate and assist with activities at the airport that included hail suppression, crop-dusting, and medical flights. Schaaf also goes out of his way to help incoming aviators with obtaining fuel, ground transportation, and to provide information about the local area. He has even been known to offer his hangar space to visiting pilots and their aircraft when severe weather occurs.
As the chairman of the airport authority, Schaaf was instrumental in the planning, design, and construction of the new Bowman Regional Airport which was opened to the public in 2015. He volunteered countless hours consulting with contractors, engineers, and state/federal agencies to ensure that the new airport would be a state-of-the-art facility for Bowman and its neighboring communities.
Schaaf has also been involved in efforts that would improve all of North Dakota's airports. He has been involved in statewide initiatives with the Airport Association of North Dakota and he has provided testimony before state legislative committees to help promote airport funding initiatives for construction and maintenance projects, representing the "Little Guy" general aviation airports.
Additionally, he has advocated for aviation efforts across North Dakota and has been especially proactive with the Powder River MOA. He has worked with Air Force and FAA staff members in addition to state personnel in North Dakota, South Dakota, and Montana to advocate for and improve the experience for general aviation. His tireless efforts have been effective to enhance radar coverage, radio communications, instrument approach procedures, and other considerations that enhance safety for aviators.
In addition to his dedication to promoting aviation across North Dakota, Schaaf has also been an active citizen and community volunteer. He has helped as a Cub Scout leader and has taken numerous young aviators on introductory flights to promote general aviation. He has also served as a Talbot Township Supervisor and Bowman County Zoning Officer.
Schaaf's leadership and support throughout his lifetime has led to significant developments and growth in aviation for the state of North Dakota.  The aviation hall of fame committee thanks Rodney for his service and is looking forward to his induction this spring. For more information on the North Dakota Aviation Hall of Fame, visit the website at fly-nd.com/Hall-of-fame.