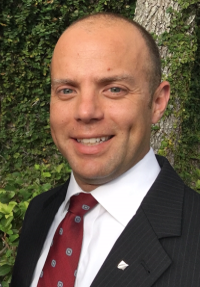 The Syracuse Hancock International Airport (SYR) in Syracuse, New York has named Jason Terreri as their new Executive Director, following a successful national search led by Steven Baldwin Associates.
The airport made the announcement on April 19th following a meeting of the Airport's governing Authority Board, where members voted unanimously to hire Terreri.
An industry veteran, Terreri has more than 15 years of senior airport management experience. Most recently, he served as the Senior Operations Project Director for Airports Worldwide, Inc. where he was responsible for a slate of executive management projects including: airport planning and development activities, strategic deployment of large-scale capital projects, and oversight of air service development activities for multiple airports within the Airports Worldwide portfolio. Terreri has also previously served as Assistant Director of Airports for Horry County Department of Airports in South Carolina, and as the Interim Director of New Business Development for Hartsfield-Jackson Atlanta International Airport in Georgia.
Additionally, Terreri is an Accredited Airport Executive (A.A.E.) with the American Association of Airport Executives (AAAE) and an International Airport Professional (IAP) through Airports Council International (ACI)—one of a very select group of airport professionals to hold both credentials.
Mr. Terreri will officially start work at the Airport on May 13, 2019. He replaces Christina Callahan who resigned in March to become the Deputy General Manager at LaGuardia Airport, a large hub facility in New York City.