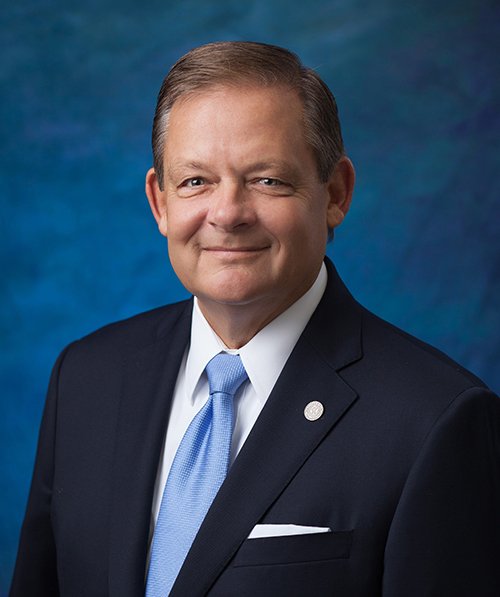 The Arkansas Department of Aeronautics has announced that Dr. Richard Dawe of Melbourne has been appointed to the Aeronautics Commission.
Dr. Dawe and his wife, Chris (also a pilot) have lived in Melbourne the past ten years. He is the president of Ozarka College with campuses in Melbourne, Ash Flat, Mountain View and Mammoth Spring. Having been raised in an airline family near Mammoth Spring, he has been around aviation his entire life.
Prior to serving in higher education, Dr. Dawe spent his first career as a naval aviator flying T-28, T-2, TA-4 and EA-6B aircraft. He has an extensive operational and safety experience and has served as an aircraft mishap investigator. Prior to retiring as a Captain in 2004, he logged more than 4,500 hours and 750 'traps' during carrier operations. He also served as a strike leader during Desert Storm aboard the USS Midway.
Richard is a commercial multi rated instrument pilot, CFII and MEI with type ratings in the Cessna citation, De Havilland Vampire, L29 and seaplanes. He and Chris have owned and flown several aircraft including the L-29, super decathlon, cub and currently fly their C310J and Yak 52TW. Richard also serves on the Melbourne Airport commission, is the current president of the Arkansas Aviation Historical Society, and as safety officer on the recently reestablished Razorback Wing of the Commemorative Air Force.