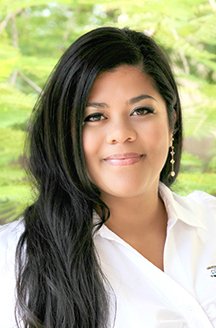 American Airlines announced that it will offer daily nonstop flights from Yuma International Airport, with service to Dallas Fort Worth. The daily nonstop service between Yuma and Dallas Fort Worth will begin March 2019 with an early morning departing flight and early evening return flight. The new route will be served by a CRJ700 with 6 first class seats and 60-64 main cabin seats.
"Yuma International Airport has been focused on increased commercial air service and routes for the Yuma community and desert southwest for several years," said Airport Director, Gladys Brown (shown at right). "The new route to Dallas Fort Worth provides a critical link between Yuma, the mid-west, the east coast as well as Caribbean connectivity for government, business and leisure travelers. I want to thank American Airlines and the Yuma community for its continued support and consideration to Think Yuma First and Fly Yuma!"
American Airlines will continue to offer multiple, daily nonstop flights from Yuma to Phoenix Sky Harbor. With American's new service to Dallas Fort Worth, customers will now have access to 70 flights per week, demonstrating that Yuma has the demand for more than one destination.