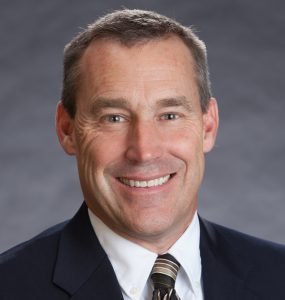 Passero Associates is proud to welcome Gregory T. Topping, PE as Northeast Aviation Services Director. Greg is the former Eastern Region Aviation Manager for C&S Companies, and has over 30 years of experience in aviation engineering and management, including nearly 25 years in the field of consulting. As a program manager for multiple airports, he has been responsible for managing hundreds of millions of dollars in aviation projects from grant programming through airfield construction. He has overseen dozens of large-scale pavement rehabilitation and other significant airfield improvement projects.
In his new role as Northeast Aviation Services Director, Greg will work with the Aviation Services group and firm leadership to strengthen the firm's current client relationships and to grow its client base in the Northeast. The experience and expertise he brings to this new role will be of great benefit to the firm and its clients.
Included in Greg's varied portfolio of experience are multiple significant projects at the following airports:
• Greater Rochester International Airport
• Albany International Airport
• State of Vermont Agency of Transportation
• Buffalo Niagara International Airport
• Detroit Metropolitan Wayne County Airport
• T.F. Green Airport, Providence, RI
• Ithaca Tompkins Regional Airport
• Westchester County Airport
• Oneida County Airport
• Hernando County Airport, FL
Greg holds a BS in Civil and Environmental Engineering from Clarkson University, and is a US Army Veteran, having completed US Army Engineers, Airborne, Sapper and Ranger training. He is a licensed Professional Engineer in New York and a resident of Penfield, New York.
Passero Associates provides planning, engineering, architectural design, sustainability, surveying, program management and construction administration services in the Northeast, Southeast, and Midwestern United States. Founded in 1972, and with a staff of over 90 professionals, we proudly serve our clients, partnering with them to achieve their goals.