Last year the Airport Consultants Council (ACC) undertook an effort to update its strategic plan; a plan that T.J. Schulz, ACC President, says will take the organization in new directions that are both exciting and relevant to the future of the industry.
"I think it will be a game changer," said Schulz. "This and the next few years are going to be particularly exciting and challenging for ACC."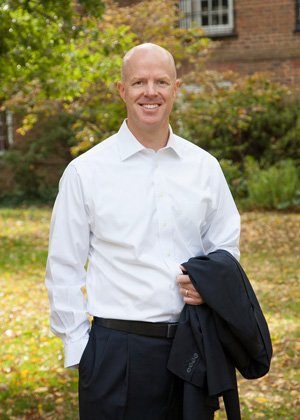 The three main themes under the plan are the future of airports and industry trends, human capital and diversity, and advocacy. There are many different strategic goals and action items under each theme that Schulz believes will provide an opportunity to help set ACC apart and provide unique value to airport development companies.
"Specifically, we will be looking to update our 'Development at U.S. Airports' report, which will provide a 5-year summary overview of airport trends and capital development programs," said Schulz. "We will also look to develop a benchmarking tool to allow member companies to assess how their firm is performing amongst their peers."
Perhaps most exciting for the 40-year-old organization is continuing the tremendous growth in the ACC Young Professionals Forum. Attracting and retaining the next generation of airport development experts is a key priority in the ACC strategic plan, and the YP Forum has offered young professionals an opportunity to convene and develop new professional networks, while also enhancing their professional development. "This has also provided an opportunity to give leadership responsibilities and visibility to young professionals," said Schulz. "We have a lot of exciting activities planned."
One key tool is the ACC Training Hub, which was launched late last year. The Training Hub is a new on-line learning management system that hosts ACC's live webinars and hundreds of on-demand courses. Also offered is full accreditation for airport professionals that are on-the-go. "I believe the Training Hub will become a vital tool in helping ACC implement the visionary strategic plan," said Schulz.
Since becoming President in 2014, Schulz has seen the industry expand as well as face new challenges. "Certainly I was fortunate to take the reins at ACC during a substantial growth period in aviation and the airport development industry in general," said Schulz. "I have consistently heard from professionals with many more years of experience say that this is the busiest time they have ever seen, and certainly that is affirmed by the tremendous amount of work going on at airports across the country." As a result, ACC is pleased to have a record number of companies as members, and has managed to greatly increase the diversity of the types of companies that have joined the organization as well. "That reflects the many new ways that airports are planning and delivering their capital development programs," said Schulz.
Leading an organization like ACC can certainly be challenging as well as exhausting for anyone, including an industry veteran like Schulz. "If I had hair to begin with, I'm sure it would be more gray," mused Schulz, who has seen himself change during his time leading ACC. "I have become much more appreciative of what a wonderful mentor I had in ACC's previous long-time president, Paula Hochstetler. She is still on the "hotline" when I need some advice."
One adaption that Schulz has had to undertake as leader is to check in with staff, as well as manage the day-to-day office and administrative activities. This has been a challenge as he now attends many more industry meetings and events, with his time in the office much more limited.
"I do love the fact that every day brings something new," said Schulz. "One day may be focused on understanding the implications of a new bill passed by Congress, and the next I am talking with the TSA about how to improve their equipment acquisitions process." Schulz says that he is appreciative of the many opportunities that have arisen professionally, such as participating on the board of the Aero Club of Washington, the TSA Aviation Security Advisory Committee (ASAC), and testifying before Congress. Plus, the fact that he has made so many friends within the ACC membership and industry. "It really makes it fun to come to work."
Schulz is quick to recognize the role his staff plays at ACC. "Quite frankly, our success is absolutely due to our fantastic staff. They are incredibly hardworking and dedicated to the organization." Schulz says they take pride in the fact that many believe they have a much larger staff – A sixth full-time position was recently added. "We have a unique standing in that our members truly feel like they have ownership in ACC and our intimate size allows us to forge very strong bonds with the membership," said Schulz. "The ACC staff is also fun and bring so many diverse perspectives and attributes to ACC."
Outside of work, Schulz, a graduate of Bucknell University with a B.A. in Political Science, enjoys spending time with his wife, a son and daughter, as well as a new puppy. "I love going out with my wife, even for an hour or two, to reconnect and reflect on how crazy our life is," said Schulz. He also enjoys grilling on his Big Green Egg and having a nice local India Pale Ale. "Fishing is my passion however. It is truly a way to center myself and reconnect with nature."
For more information visit ACC. https://www.acconline.org/