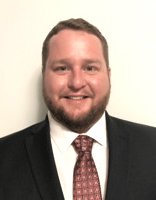 Steve Berry, Manager of Fuel Quality and Safety for the National Air Transportation Association (NATA) has been appointed to the Energy Institute's (EI) Aviation Committee, whose work is essential for the safety of over 100,000 daily air passenger flights across the globe. The EI's Aviation Committee is responsible for creating and maintaining international specifications and publications for aviation fuel filtration, equipment, operations, hydrant systems, and supply chain fuel quality.
"We're excited and honored to have Steve represent NATA and its members at the international level," stated NATA Senior Vice President Ryan Waguespack. "As an EI Aviation Committee member, Steve will continue the collaborative efforts between NATA and EI through his work on our General Aviation Fuel Handling Subcommittee."
The NATA General Aviation Fuel Handling Subcommittee was formed in 2019 to provide U.S. general and business aviation industry input to EI's Aviation Committee, as well as technical expertise, industry guidance, and operational best practices to NATA members.
The Energy Institute is a not-for-profit chartered professional membership body bringing together expertise across industries to tackle urgent global energy challenges.