While business aviation sometimes conjures images of an industry reserved solely for the elite, there remains a segment that trades the champagne glasses and Instagram worthy catering for life-saving machines and organs. Time stands relentlessly as a critical factor in the successful transition from a failing human heart to a vibrant, long life. The transport of human organs is an intensive, yet desperately needed niche GrandView Aviation has filled for over a decade to provide lifesaving missions to those who can't afford to wait.
Lifesaving Logistics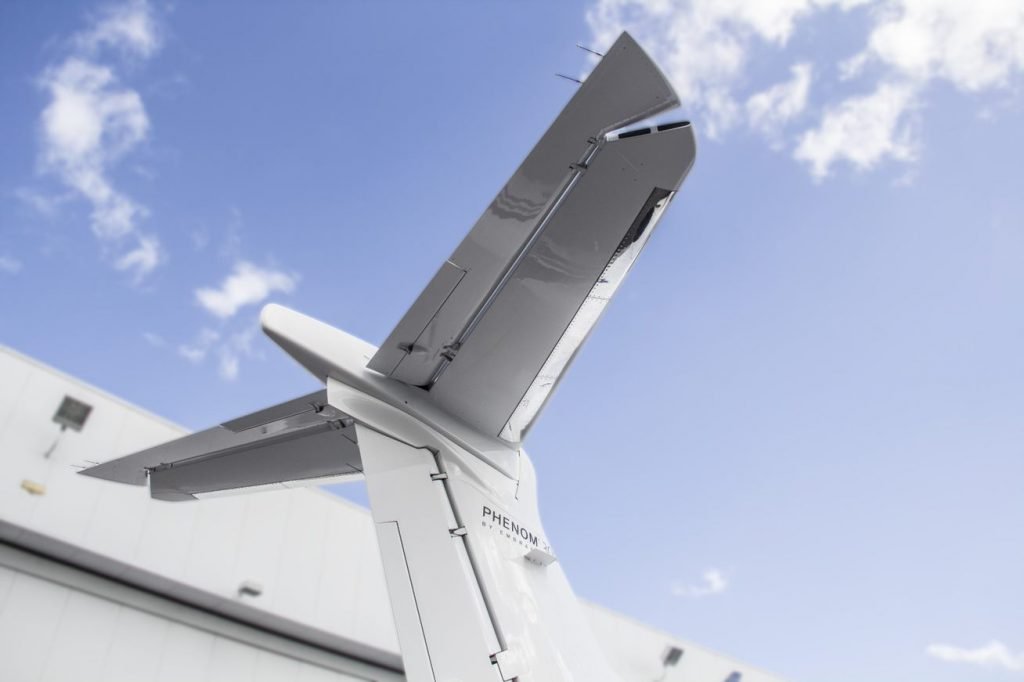 With a life on the line, and not a minute to spare, time begins to rapidly disappear. Business jets and helicopters are time machines that combat this fast-forwarded reality. GrandView Aviation has an expertly trained dispatch team prepared to address the challenges associated with transplant flyouts and crew members at the ready to launch into action. From meteorological issues, logistical challenges and late-night, fatigue-inducing departure times, the GrandView team is equipped to ensure safe and reliable organ transport for every flight.

"Transplant transport logistics can be affected by many challenging unknowns that are out of everyone's control: change in weather, unplanned operating room timing changes, stability of the donor, and recipient issues," said Debbi McRann, chief clinical officer with The Living Legacy Foundation of Maryland. "Communication is key to ensuring that the teams and life-saving organ reach the respective destination as soon as possible," explained McRann.
GrandView has worked alongside The Living Legacy Foundation of Maryland (The LLF), an organ procurement organization (OPO), for countless missions and their established relationship remains a pivotal component of continued transport success. McRann noted, "We are able to meet the organ transplant transportation timeframes with fixed wing or helicopter aircraft because of Grandview's commitment to our mission. Grandview's knowledgeable team provides flight times so that we know what to expect, are proactive in updating us about potential weather challenges, and have experience with airports around the country."
Organ transport flights present unique challenges to safety, as addressed by Peter John Pahygiannis, Director of Operations for GrandView Aviation. "These missions carry a heavy weight on our entire team. We have to get the job done. But the gravity and importance of a single flight cannot outweigh safety – so we've designed an entire culture and organizational process that allows us to complete these flights at an incredibly high level of safety and speed," said Pahygiannis.
Jessie Naor, Chief Operating Officer of GrandView Aviation, stated, "We're absolutely an industry leader in this mission type. We have a large pilot to aircraft ratio so we can offer true 24-hour on-call crews, we limit the number of consecutive days crews can fly at night to limit chronic fatigue, and more. Organ transplant surgeries typically occur in night hours, when hospital operating rooms are less busy. Safety is expensive and it is worth it. We make a promise to our transplant teams that we will protect them so they can do their life-saving work without worrying how they will get there."
Mission Accepted
The moments preceding a phone call placed to GrandView dispatch to arrange an organ flyout are coordinated by the OPO. "An organ offer comes into The LLF's communication center and is reviewed by the coordinator and with the surgeon. Once an organ is officially accepted, we start looking at the transportation piece," explained Kate LoVerdi, manager of donor services at The LLF. The OPO then evaluates helicopter and fixed wing availability based upon operating room times. "Once an aircraft has been secured, we arrange transportation of the surgical team (if necessary) from the hospital to the airport, then communicate all pertinent timeframes with the recovery team and perfusionist. We also communicate with the host OPO with flight information," said LoVerdi.
Once the flight details are confirmed, GrandView goes to work. Flight crews are dispatched and complete detailed flight risk assessments. Weather concerns, runway conditions, crew fatigue, airport or routing challenges are all scored, then reviewed by GrandView's coordination center and Operations Management. Flight Coordinators, in the middle of the night and in potentially rural areas, have to solve complex challenges like arranging fuel, entry and exit of the surgical teams, and meals for the transplant team. "It's not for the faint of heart. Any small detail missed can have a devastating impact on the person and family waiting for that life-saving gift. I'm so incredibly proud of how our team handles these complex tasks with calm determination," said Naor.
While GrandView never fails to uphold its coveted safety standards with dual piloted operations, there are occasions where the organs fly solo without medical staff. "The pilots remain in close contact with our coordinators to ensure the organ reaches the waiting recipient. We can only do this because of the immense trust we have with the Grandview team," said McRann.
Pandemic Precautions
COVID-19 prompted another layer of preparedness necessary to maintain a coordinated effort already plagued with complexities. The LLF and GrandView have continued to adapt to the pandemic crisis with dedicated safety measures employed to protect the continuity of their lifesaving relationship. GrandView Aviation's flight crews are being vaccinated against COVID-19, with full vaccinations expected by the end of February, 2021.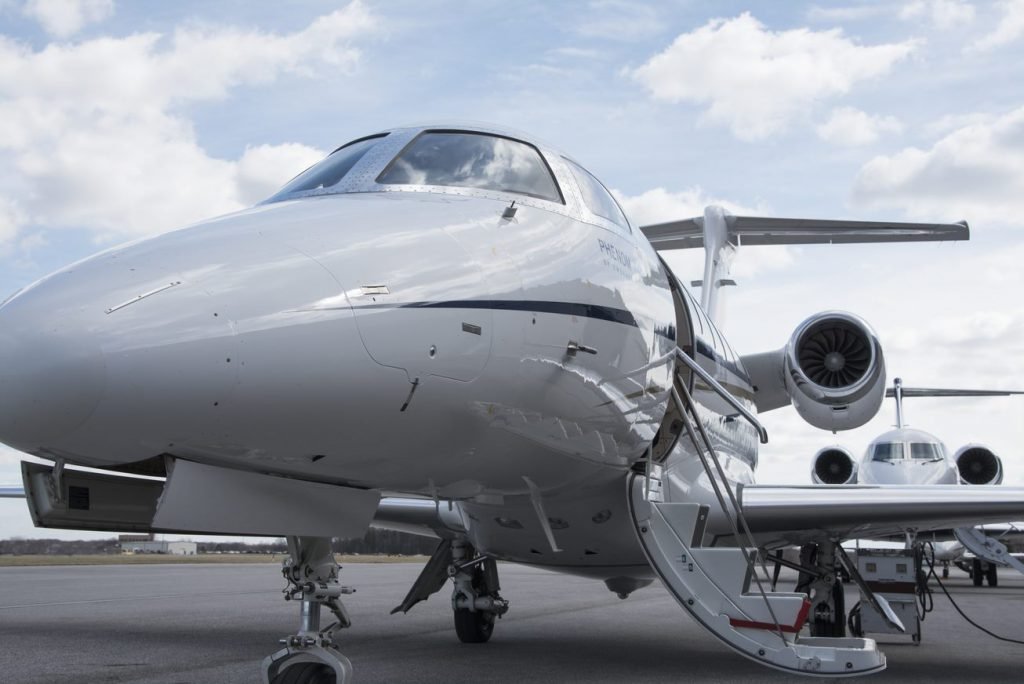 "We developed a Covid Evaluation Response Team to address any contact or exposure to ensure the safety of our staff. We secured Covid-19 testing for all organ donors to maximize donation opportunities and keep our transplant recipients safe," said McRann. "Our facilities team mobilized to ensure protective equipment was optimized; Grandview supported this effort by donating masks to The LLF. Some of our external partners had interruptions such as suspending elective surgeries, but we were able to navigate these challenges and continue our life-saving and healing mission."
A New Life
The waitlist for organ transplants serves as an evergreen reminder of the need for dedicated aircraft programs like GrandView Aviation to continue to highlight the lifesaving opportunities made available by the business aviation community. The unprecedented events of the past year have tested the foundations of General Aviation, but missions that would otherwise be deemed impossible if it were not for the people and aircraft unified in this unrelenting industry, have continued to conquer sentiment dismissing the value of private aircraft.
"Each day, we are presented with an opportunity to make a difference to a family facing one of their hardest days. As stewards of this gift, we provide grief support, we collaborate with our donor hospital partners, we educate the community, we provide clinical excellence in evaluation, management, and recovery, and we give hope to waiting recipients," said McRann. "So many details must be coordinated to make donation and transplantation happen; it's rewarding to be a part of that."
While pilots are uplifting fuel prior to their organ flyouts, they are also helping to uplift lives in the process. "Organ missions are a little bittersweet. On the one hand, we know that for an organ to become available a life was lost. But on the other hand, we have the honor of being part of the process that springs hope from that loss," said Ben Zwebner, Chief Pilot at GrandView. "Sure, we aren't the doctors who are doing the work of miracles in the operating room, but we get to play a small part in the process of saving a human life. At the end of the day, that is a very special thing."