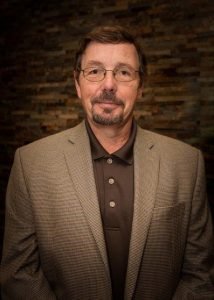 The Airport Consultants Council (ACC) announced that Forrest Swonsen, Associate Vice President, Airport Systems and Services at TransCore, has been named as a new member of the ACC Board of Directors.  He will fill a vacancy on the board created by the departure of Kevin Dolliole, the recently named Aviation Director of the Louis Armstrong New Orleans International Airport.
"Forrest has contributed and served as a consistent advocate for ACC, and we are pleased to have him join the ACC board," said Roddy Boggus, Chair of the ACC Board of Directors, with Suffolk. "He brings excellent and unique perspectives to the ACC leadership and will help us look forward at future trends and required services that will be needed by our airport clients."
Swonsen is the Associate Vice President of Airport Systems and Services at TransCore's Intelligent Transportation Systems (ITS) Group.  As a leader of TransCore's Airport Systems and Services business market, Forrest is responsible for implementing strategies that support the adoption and use of RFID and ITS technology in both air and landside operations.
Swonsen has played a key role in several groundbreaking industry milestones thus far at Transcore, including the installation of the world's first use of RFID technology in parking systems at Dallas/Fort Worth International Airport; the implementation of GPS technology for airport ground transportation management; and the establishment of regional toll/airport interoperability applications. Swonsen has also been instrumental in his current project: developing the first seamlessly interoperable airport/seaport ground transportation management system in Miami, Florida.
Prior to TransCore, Swonsen served in various senior business development roles and marketing positions with the ADT Government Systems Group, JWP/Maris, and the Missile and Space Systems Group of Kaiser Aerospace and Rockwell Collins.