Senate Republican leaders yesterday released the details of their next COVID-19 relief package, collectively called the HEALS Act, which calls for additional $10 billion in emergency funding for airports, as well as nearly $2 billion in additional resources for TSA and CBP.
Aviation Associations, including ACI-NA, AAAE and NASAO, were quick to recognize the steps taken. "The proposal unveiled today is an excellent starting point in gaining much-needed assistance to airports struggling to deal with the unprecedented challenges caused by coronavirus," said Todd Hauptli, AAAE President, "and we are grateful for the steadfast leadership of Senator Susan Collins and Appropriations Committee leaders."
A summary of the appropriations measure can be found here and the bill text here.
The introduction of this measure kicks off talks with Democrats on provisions to include in a final bill that Congress hopes to approve in the next two weeks.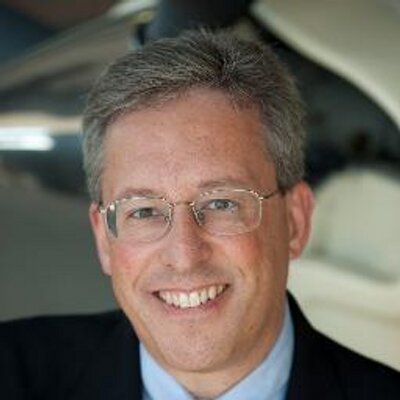 "The nation's state aviation officials are pleased to see that policymakers on both sides of the aisle agree that additional aid to airports is vital as the nation protects aviation – a critical part of our transportation system," said Gregory Pecoraro, President and CEO of NASAO. "We hope that the discussions to resolve the differing aid bills will extend to providing federal support for states as requested by the nation's governors, including state aviation programs, which have also been hard hit by the decline in aviation tax revenue. State aviation agencies make it possible for airports to operate safely and meet the needs of the traveling public and businesses that depend on air cargo."
According to ACI-NA, of the $10 billion for airports, $9.5 billion would be set aside for commercial service airports and $500 million for general aviation airports for any purpose for which airport revenues may lawfully be used, all with no local match requirements. No airport that received in excess of four years of operating capital through the CARES Act would be eligible for additional funding. The FAA could not obligate any of this new funding until at least 90 percent of the CARES Act funds have been obligated.
The commercial service funds would be allocated based on a combination of the AIP enplanement and cargo entitlement formulas (with double entitlements and no PFC giveback), with the remainder being divided up based on overall enplanements. Small, medium, and large hubs would be required to retain at least 90 percent of their employees (as of March 27, 2020,) through March 31, 2021. The general aviation funds have an $8.15 million set aside for contract towers, while the rest distributed based on NPIAS categories.
The appropriations measure also includes funding for TSA and CBP. A total of $208 million would be for TSA, including $88 million for the agency to sanitize checkpoints and other areas of airports, $50 million for procuring "credential authentication technology units," and $70 million for procuring computed tomography scanner technologies. CBP would receive $1.6 billion to make up for user fee shortfalls resulting from the COVID-19 pandemic, which would save the agency from making drastic staffing cuts at its ports-of-entry.
In addition to the appropriations measure, Senate GOP leaders introduced the Safe to Work Act as part of their HEALS Act proposal, which would provide liability protection to various entities, including state and local governments, as a result of the COVID-19 pandemic. Specifically the bill temporarily limits liability for personal injuries arising from alleged COVID-19 exposure, creates detailed procedural requirements to prevent frivolous litigation in federal court, and covers coronavirus-related exposure injuries that take place between December 1, 2019, and October 1, 2024.
Regrettably, Hauptli said, the situation at America's airports and with the entire aviation system remains dire with traffic still down 70-75 percent and with the outlook beyond the summer becoming increasingly concerning. The proposed $10 billion would help airports weather the storm of dramatically reduced passengers, which appears likely for the foreseeable future, and we look forward to working with the bipartisan leadership of Congress to gain passage of a final package that helps airports and the entire aviation ecosystem survive into the future."