Hollywood actor Harrison Ford announced he is to become a spokesman for Airlink, a rapid response disaster relief nonprofit. Not widely known outside the aviation industry, since January Airlink has delivered over 7.5 million pieces of Personal Protective Equipment (PPE), over 300,000 pounds of relief supplies, and medical volunteers to COVID-19 impacted communities across the globe.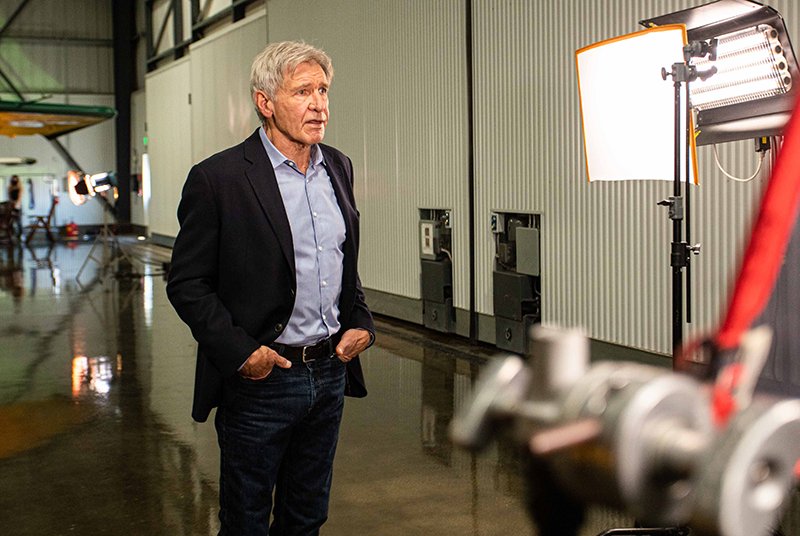 Based in Washington DC, Airlink builds partnerships with global airlines and air freight carriers, enabling it to provide free or subsidized air transport to a network of over 130 disaster response and humanitarian relief organizations. The Salvation Army, Project HOPE, World Central Kitchen, and MedShare are among Airlink's partners relying on it to help transport responders and humanitarian supplies to disaster-impacted communities worldwide.
In addition to responding to COVID-19, this year Airlink has moved volunteer responders, humanitarian aid workers, and relief supplies to Beirut in response to the recent explosion of a stockpile of ammonium nitrate; to Texas, Louisiana, Alabama and Florida responding to Hurricanes Laura, Sally and Delta; and they helped get teams to impacted communities dealing with the Derecho in Iowa. Earlier this year, Airlink also responded to Australian bushfires.
"A pilot friend made me aware of the work Airlink does and I became eager to be involved," said Ford, "Airlink and its aviation sector supporters partner with non-profit humanitarian aid groups to bring comfort, compassion, and hope to thousands of people in desperate need in the U.S. and around the world."
Despite Airlink's lack of public name recognition, its sponsors and partners include well-known businesses such as United Airlines, Rolls-Royce, Boeing, Aircastle, Polar Air Cargo, Deloitte, and Flexport. They also enjoy the philanthropic support of some foundations including the ISTAT Foundation, Center for Disaster Philanthropy, and Clara Lionel Foundation.
"Harrison has long been an aviation advocate and as a pilot has participated in many aviation-based humanitarian efforts. We are a great match for one another," said Airlink President and CEO Steven J. Smith. "It is an honor to have Harrison involved with promoting the work of Airlink as we and our aviation and nonprofit partners continue to deliver aid to communities impacted by natural and man-made disasters."
Harrison Ford recently shot a short video from his California aircraft hangar designed to highlight the life-saving work of Airlink. The video can now be seen on Airlink's website and YouTube channel.