The Arizona Department of Transportation announced Yuma International Airport as the 2021 Arizona Airport of the Year during the Arizona Airports Association (AzAA) annual Spring conference recently.
During the virtual awards banquet, ADOT's Aeronautics Group selected Yuma International Airport based on its accomplishments in the areas of community relations, airport management, airport maintenance activities and innovative activities and programs implemented at the airport. Specific recognition was given for its aviation advocacy, economic development, community outreach and airport management.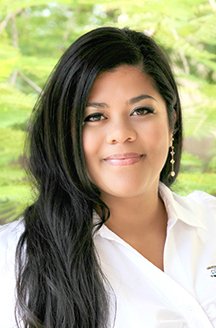 Yuma Airport Director, Gladys Brown shared, "We have an amazing group made up of a hardworking dedicated airport team, Board of Directors, and a wonderful supportive community. It is easy to talk about 'all the great things' the Airport and our community do to make us stand out. Despite the incredible challenges the travel industry faced during the pandemic, it also provided our team opportunities to complete smaller projects and focus on strengthening community relationships. It is very rewarding to see everyone's hard work and efforts be recognized, and to bring more positive recognition to our great community."
Ms. Brown invited the entire airport team to witness the announcement live and celebrate their accomplishment. The airport team also earned this prestigious recognition in 2015.
Yuma County Airport Authority's Board President Bill Craft shared "We are incredibly proud of the accomplishments of the airport's team, and of Gladys' leadership. Just as she has done here in Yuma, she worked her way up through the ranks of the organization, has built dynamic relationships with the FAA, ADOT, airport executives and professionals, and has earned the respect of her peers."
Over the past years, Brown has held the roles as an Executive Director, 2nd Vice President 1st Vice President, President and will remain a Past President within AzAA. She has been an active on AzAA's Strategic Business Plan, Policy Decisions, Ethics, By-Laws, Board Operating Policies & Guidelines, AZ Best Practices and Legislative committees.