In the wake of the COVID-19 pandemic state aviation offices continue to offer services throughout the country, having taken necessary safety precautions to help protect customers and staff and comply with all state/federal directives during this crisis.
Aviation officials are teleworking or transitioning to telework mode with the primary goal of maintaining and fulfilling essential functions which include the processing and payment of vendor airport sponsor invoices, airport inspections, and the processing and approval of new grant requests.
Although no one know for sure how long this will be the norm, early April seems to be the initial time frame. In Indiana the Office of Aviation is working remotely with limited time spent in the office for essential services until 4/12/2020. "We are available remotely with no impacts to operations," said Martin Blake, Office of Aviation Manager. "At this point, we are continuing our safety inspection program as scheduled due to the typical solitary work environment, however, no external visitors and/or non-essential travel until further notice."
That appears to be the practice throughout the country. In Georgia, aviation program staff members are working remotely as the office is set up to work virtually. "Our customers should not see any disruption in service due to the COVID-19 outbreak other than no in-person meetings," said Steven V. Brian, Manager, Aviation Programs with the Division of Intermodal Programs, "And our site visits are limited to observation only with no person to person contact. All other events are being postponed and will be rescheduled as appropriate."
The Virginia Department of Aviation has instituted several policies and practices, which include teleworking for all staff on a rotating basis. "Each division [airport services, communication & education, flight ops and finance/administration], designated who would be in the office which days," noted Mark Flynn, Director. "As a result, we have about 1/3 staff in the building at any one time."
Pilots are in a different category. Flynn said they are to self-quarantine at home, except when they come in for a flight in one of the agencies aircraft, or if it is necessary to come in for some mandatory training. The department operates two King Air 350s and two Cessnas, a 206 and a 182. For now, according to Flynn, they are operating the King Airs with dedicated crews. "We always fly the King Airs 2 pilot. For now, pilot A only flies with pilot B, C with D, etc. Each crew will fly only one of the KAs. That way, if pilot A tests positive, only pilot B is affected and only one KA is affected." Flynn said they disinfect each aircraft after each use.
"We have a contingency plan with the janitorial company for disinfection in case there is a positive case in the building," said Flynn. "The janitorial company has also instituted increased cleaning protocols every day."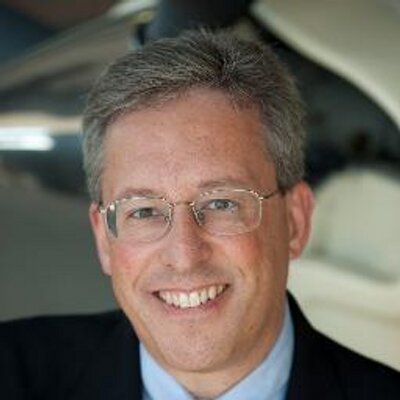 State aviation agencies recognize their critical role in maintaining a safe and efficient national aviation system, and according to Gregory Pecoraro, President of the National Association of State Aviation Officials (NASAO), are committed to fulfilling that responsibility. "Even as many states move some personnel to telework status, they remain focused on critical operations," said Pecoraro, whose association polled each state aviation office in the country.
"While we haven't heard back yet from several states, it's clear that many state aviation offices are on some form of telework status for at least the next few weeks, and other states have said they expect to move to that status in the next few days." Pecoraro said the states that have reported in say they are continuing to do business as usual, just from remote locations. "Several report that airport inspections are low contact activities that are continuing as usual, state operated airports remain open, and state-owned aircraft operate as necessary."
In Massachusetts, most employees will work remotely from home thru April 3rd but that is subject to change. Staff will rotate visits to the Aeronautics Division office to attend to urgent requests, process documents requiring hard copy signatures, check mail, etc. Conference calls related to new policies, airport issues, or capital projects will continue.
One of the states that operate state-owned airfields and have other unique responsibilities is the Cornhusker State. The Nebraska Division of Aeronautics has a small crew that maintains NAVAIDs throughout the state and has two individuals that maintain three state-owned airports. "Each of these positions performs a critical public safety function and works alone," said Ann Richart, Director. "These staff members will continue their normal routines that involve very little contact with others."
Richart said there are nine members of the staff that work in their main office, and the main door to the office requires security credentials for entry so they don't have members of the public walking in and out of the office. These nine are all prepared to work from home if that becomes necessary. "We are currently ensuring that everyone has the documents, hardware, and equipment they may need to take home in order to work there," said Richart. "Next week we will begin rotating through everyone working from home on a staggered basis so that everyone gets practice working this way."
The Nebraska Department of Transportation lists their priorities for maintaining operations as; (1) Public Safety, (2) Customer Service, and (3) Preserve programs that have a positive economic impact.
Although meetings are being cancelled, rescheduled or switched to teleconferences and video conferences, one thing remains clear; state aviation offices will continue to provide their core services, and do so in a safe and responsible manner.