AsBAA, Asia's non-profit representative body for the business and general aviation industry (BA/GA) hosted over 150 of its members at the annual general meeting in Singapore on 11 June 2019. The AGM saw members vote for six individuals that were elected to the board of directors live at the AGM. From the five, the new Chairman, Mr. Wu Zhendong was appointed as the new Chairman, assuming the role previously held by Jenny Lau, who stepped down ahead of the AsBAA AGM 2019.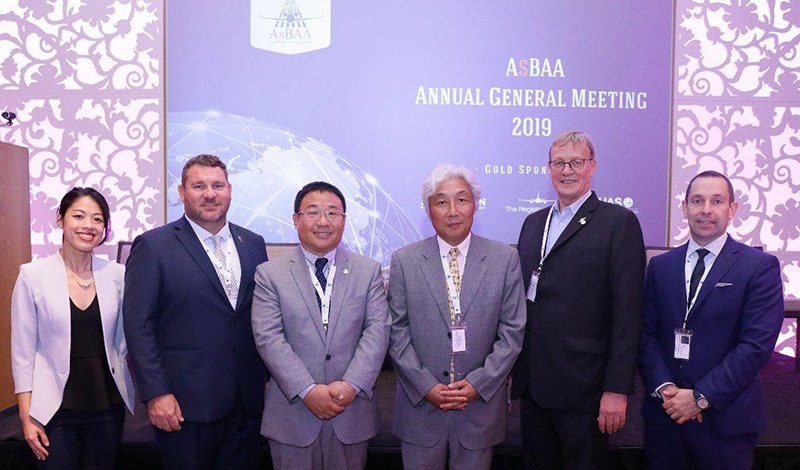 Five Vice-Chairs were also elected at the full to capacity event in Singapore's Hyatt Hotel. These are, existing Vice-Chairman and Head of the Hong Kong Chapter, Phil Balmer, Rocky Zhang, who leads the association's mainland China Chapter and has been a member of the Board of Governors since 2017, Max Motschmann, also a member of the Board of Governors and a key member of AsBAA's Philippine Chapter, Lou-Ann Seet of Collins Aerospace and Paul Desgrosseilliers of Execujet.
Mr. Wu said, "This is an important time for AsBAA. We will work closely with the out-going Board of Directors to ensure a smooth transition while working to bring positive change and innovation to AsBAA. We hope to enhance the association to become a sharing platform through which members can contribute and share resources. As a board, we will focus on the value that AsBAA can bring to our members. We will also work closely with regional governments and authorities to support the growth of industry and make our voice heard within regulatory agencies. Finally, we will continue our programme of events and initiatives including AsBAA's Icons of Aviation, AsBAA Safety Days and our work with IBAC, cope with climate change, support of biofuel, sustainable business practice and environment friendly operations."
Jenny Lau, outgoing chairperson, stated "We welcome the new Board of Directors and we will support them during the transitional phase for the association. The new Board of Directors represents the diversity of the AsBAA membership and will allow the association to advocate on behalf of business aviation across Asia".
The incoming Board of Directors will meet with the outgoing Board in the coming weeks to strategise the leadership handover and plan ahead for 2019-20.